Presentation in English
The figures exhibition and contest the "Open de Bretagne de la Figurine" will take place on 1 & 2 june 2013, at "L'Estuaire" hall in Couëron, near Nantes in Brittany (northern-western part of France).
The Open de Bretagne is an event organized by the "Chevaliers du Centaure" painting club every two years. In 2013 it will reach its 7th anniversary.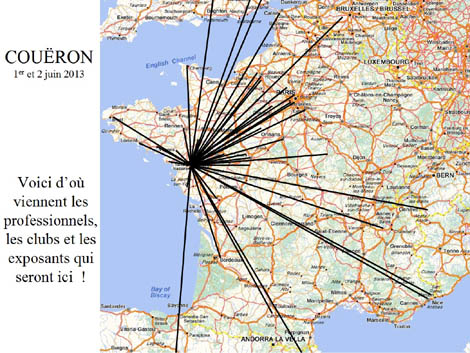 After Sylvain DESCHAMPS in 2011, the Guest of Honour at the 2013 edition will be Jean-François PIERRE.

Download the contest terms and conditions (in French): Click HERE

Enrolment online for the contest: Click HERE

The "Open de Bretagne" in figures : 659 pieces in competition, over 900 on exhibition, over 200 contestants from all over France and abroad (U.K., Switzerland, Belgium, Spain, Russia, Quebec) for the last editions and about 500 visitors over the week-end.
Professionals are also presents : figures and tools manufactures, specialized press, painting demonstrations, etc… All informations about the last edition in 2011 : Click HERE

And among the many awards, a bust painted by Guy Bibeyran (Lancier Pictave club), for a Novice to the best medieval piece.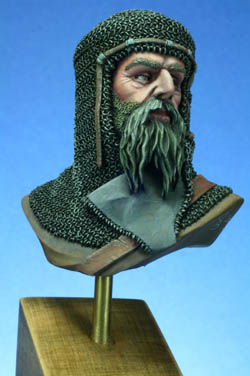 Here the haward given by the company ANDREA (kit unpainted)
Accommodation:
We have an agreement with the Kyriad Hotel in St-Herblain. The room rate is at € 45.00 per night, instead of € 79.00. For the nights of friday, saturday and sunday. Breakfast (optional) rate is €12.00.
Contact them at +33 (0)2 72 01 00 00.
You imperatively have to say that you come for the "Open de Bretagne organized by Les Chevaliers du Centaure".

Catering:
Meals on a Saturday evening is limited to 124 places.
For Saturday and Sunday afternoon, there is no limit on places.
But in all cases you must reserve your meal.


Registration form for the meals on site: Click HERE
To locate the "L'Estuaire" hall (red marker), the Kyriad hotel (green marker) and the restaurant Tablapizza (blue marker), see the map bellow: